September 13, 2019
The best way to increase excitement and student involvement is by having spirit weeks! Spirit weeks are a week of the school year where students have the opportunity to dress up based on the theme of the day. Usually, the spirit week for high schools is the week before a school dance or big event. The biggest spirit week is known to be during Homecoming Week. However, you don't have to be in high school to get to experience the thrill of a spirit week. A lot of elementary and middle schools have their own versions during the school year.
It's always extremely difficult to come up with each of the day's themes. You want it to be fun, easy to do, and entertaining enough that the majority of students will want to participate. You don't want to stick with all traditional themes, but you also don't want to choose all new and creative themes. You have to find a balance between both. My School Dance covers a variety of ideas for each age level!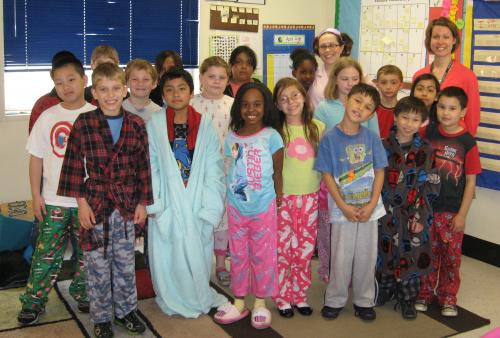 Elementary School
Since the kids in elementary school are so young, they're willing to be more out of the ordinary. They love  the excitement that spirit week brings to the school. Some of our favorites for this age are:
Backwards Day
Wacky Hair Day
Pajama Day
Dress Like A Teacher Day
Crazy Pattern Day
Neon Day
Superhero Day
Beach Day
Zombie Day
Rainbow Day

Middle School
In middle school, students are more cautious about their looks and what they wear. They don't want to seem too out there for wearing something silly. For middle school, make the themes very basic and easy for the students to do. A lot of them will not participate if the theme requires them to go all out and look funny. Some of our favorites for this age are:
Crazy Sock Day
Twin Day
Jersey Day
School Colors Day
USA Day
Flannel Day
Hat Day
College Day
Grade Level Color Day
Whiteout/Blackout Day

High School
In my opinion, high schoolers will do anything to stand out and look ridiculous so have fun with it! A lot of high schoolers participate in a lot of the school spirit activities so try out some creative ones with them! High schoolers are also very competitive so even "class" contests are going to be good to do! Some of our favorites for this age are:
Decades Day
Celebrity Look-Alike Day
Western Day
Senior/Elderly Day
Toga Day
Dress Like Your Teacher Day
Class Colors Day
Inside Out Day
Ugly Sweater Day
Luau/Beach Day
Whatever grade level, we've got you covered! If you want more students to give their input, have the students vote on the themes for the week! It's important to continue doing spirit week because it allows the students to interact with one another and get creative. Try out a few of these spirit week themes and let us know which ones worked for you!
Once you've got your spirit week themes covered, log into your My School Dance account and begin creating your school's Homecoming dance! If you don't have an account, just sign your school up for free! 
Want some more Homecoming tips? Check out these blog posts: How To Spice Up Homecoming Week, 5 Ways To Increase Student Attendance At Homecoming, and 10 Hottest Homecoming Themes for 2019!
Be sure to follow us on social media too: Facebook, Twitter, Pinterest, LinkedIn, and Instagram!
Contact:
Stephanie Hamilton
833-336-8656